With SeungDoong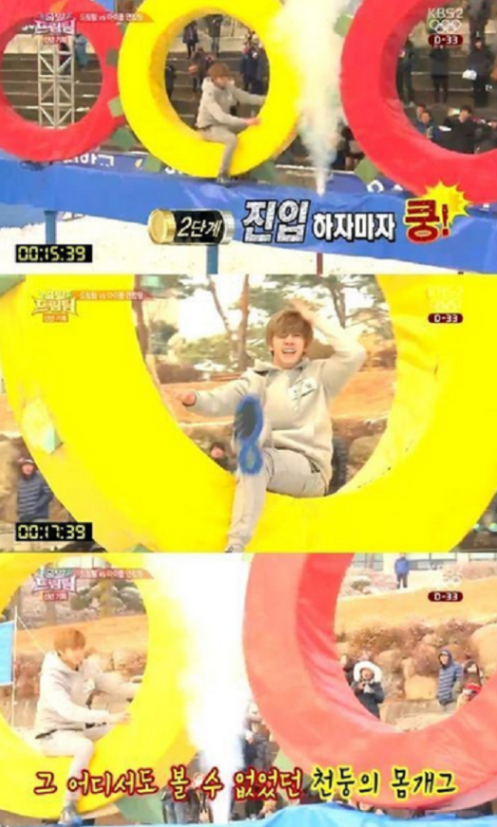 MBLAQ's Thunder has revealed an unexpected ability aside from his well known dancing and singing abilities. Can you guess what?
He showed hilarious body gag that drew laughter from fellow guest-stars on KBS' sport variety show, "Let's Go Dream Team 2", on January 5.
In the episode that shows the competition between dream team member and idol team, Thunder, who successfully passed the first obstacle course then eagerly ran towards second obstacle, suddenly rammed his head and accidentally showed a funny body gag.
"Looks like my mom is running," gagman Han Minkwan jokingly teased Thunder.
Source: dina @  ttwigo